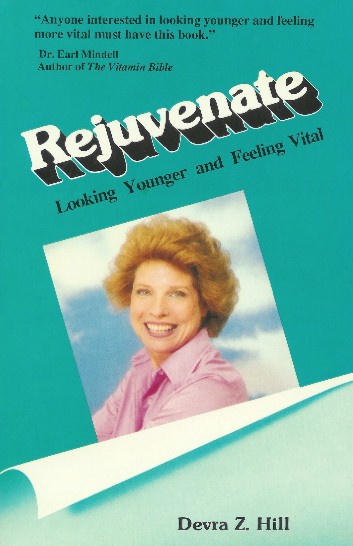 Devra Hill has been a nutritionist to celebrities for almost two decades. Her list of clients reads like a who's who of Hollywood including such illustrious names as Charlton Heston, Chad Everett, and Anne Jeffreys. Unlike many of her counterparts. Dr. Hill has strongly advocated a natural, wholistic approach to health.

Now, in her new book, Devra Hill talks about just how the stars she has worked with have been able to look younger, feel better, and maintain their high levels of energy without drugs or surgery. Written in a relaxed, down-to-earth style, Dr. Hill tells you exactly what you need to know about rejuvenating yourself. From wrinkles to weight loss to attitude, she reveals health secrets that others have paid top dollar to learn.

So whether you're starring in a blockbuster, or just renting them like the rest of us, you owe it to yourself to look and feel as good as you can, with Dr. Hill's help.

Copyright  Devra Z. Hill © 2003 All Rights Reserved